Caverynth
Get through an endless cave that won't let you escape
Each time you complete a level, you will be forced to repeat it again and again, each time with a new obstacle.

Celeste meets Groundhog Day!

A short game by warbelt - twitter.com/warbelt
-------------------------------------------------------------

This is my entry for #CovidGameJam on April 3rd, 2020. The theme of the Jam was Repetition
Thanks to kasianov-maksim, adamatomic & openpixelproject @itch.io for their amazing art
Thanks to dos88 @itch.io for their fantastic music
Thanks to everyone for playing!
Download
Click download now to get access to the following files:
Caverynth_0.2.0_win.zip
28 MB
Comments
Log in with itch.io to leave a comment.
Level 6, if you manage to touch the edge, you can't move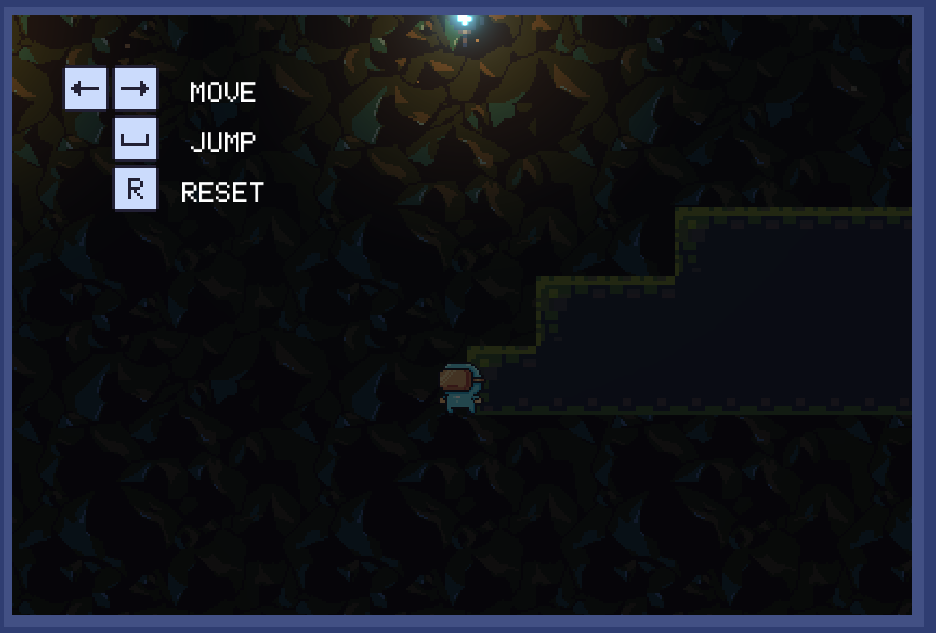 Thanks for the feedback, this is a nasty bug that I believe may happen with any vertical edge in any level. This is my fault because I wanted to be fancy with the player movement script, and now I see no "easy" way to fix this.
I'll get to it eventually. Thanks again for taking the time!

on the last level if you go backwards then you fall through the map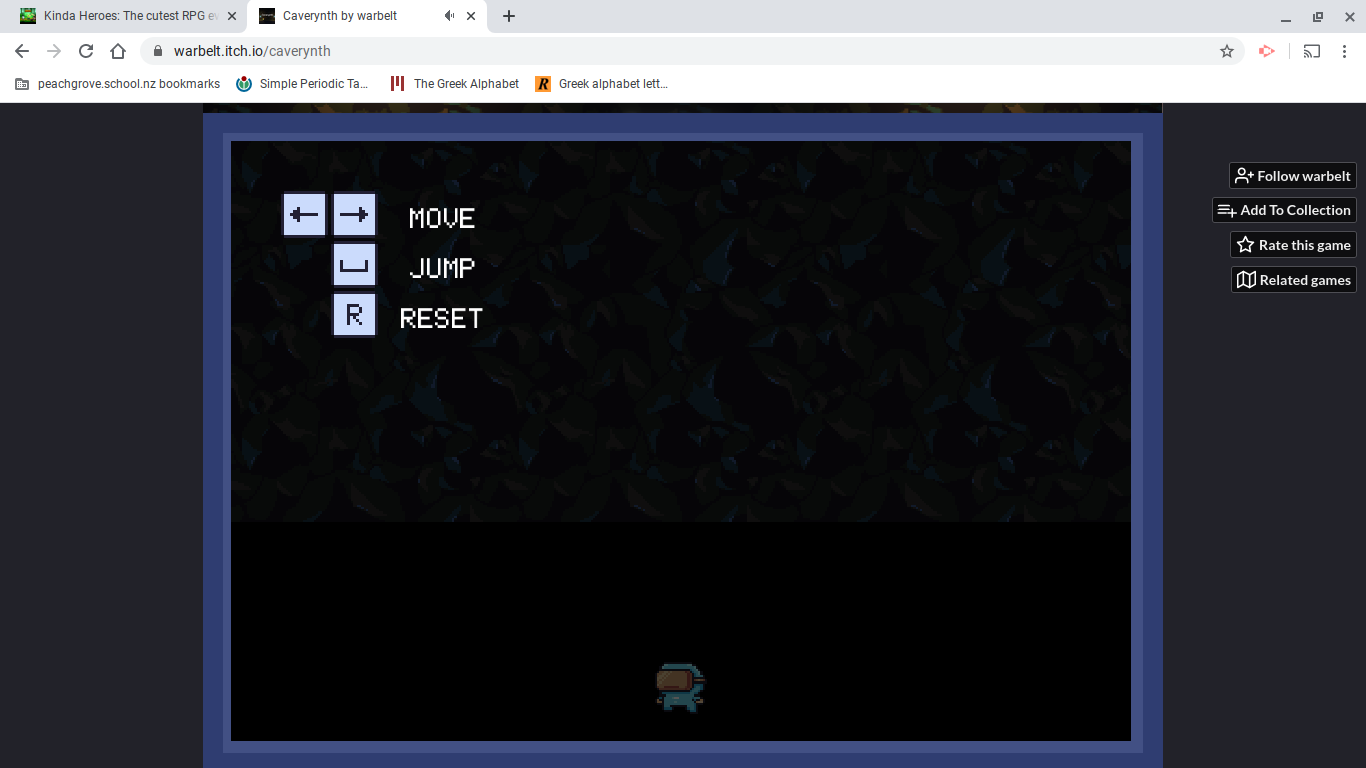 Thank you for the heads up, and thank you for playing the game until the last leve, I hope you enjoyed itl. I'll fix that when I have some time
you're welcome and this was a really cool game, just beautiful and that doesn't begin to describe it <3<3<3. thanks for making it!!!
This was really fun! The way every level's name gives you a little hint of what is to come, but not quite enough to stop you from failing at least once (or twice, or thrice) is a lovely little touch.
I love the idea of "one level but it gets more difficult each time" too, can really promote someone's creativity! And I found this game to be super creative and a fun little challenge. (And as a nice extra bonus, the music is amazing too!)
So if you're looking for a wee platformer game to pass quarter of an hour or so this is a good place to go! =)
Thank you Mikey! I loved your video, if was very fun.
By the way, you found a shortcut in level 9! You are supposed to just drop downwards when the platform reaches its hightest point. I didn't even noticed you could skip that until you did it haha
Anyways, thanks for the video and the recommendation. I'm glad you liked Caverynth